SimVenture, the multi-award winning business simulation, allows people to start and run a virtual company & learn about business and entrepreneurship in a highly authentic & engaging manner.
Like Hitchhiking, SimVenture is a journey of challenge and discovery. Decisions made by the user affect all the outcomes. Independent thinking, as opposed to dependent learning, is always encouraged and rewarded.
Developed over 4 years by experienced entrepreneurs, SimVenture provides users with an invaluable experience of running a virtual business in a risk-free environment. By using the software, people gain a much deeper and accurate understanding of what it takes to be self employed and the kind of decisions that have to be made in order to succeed.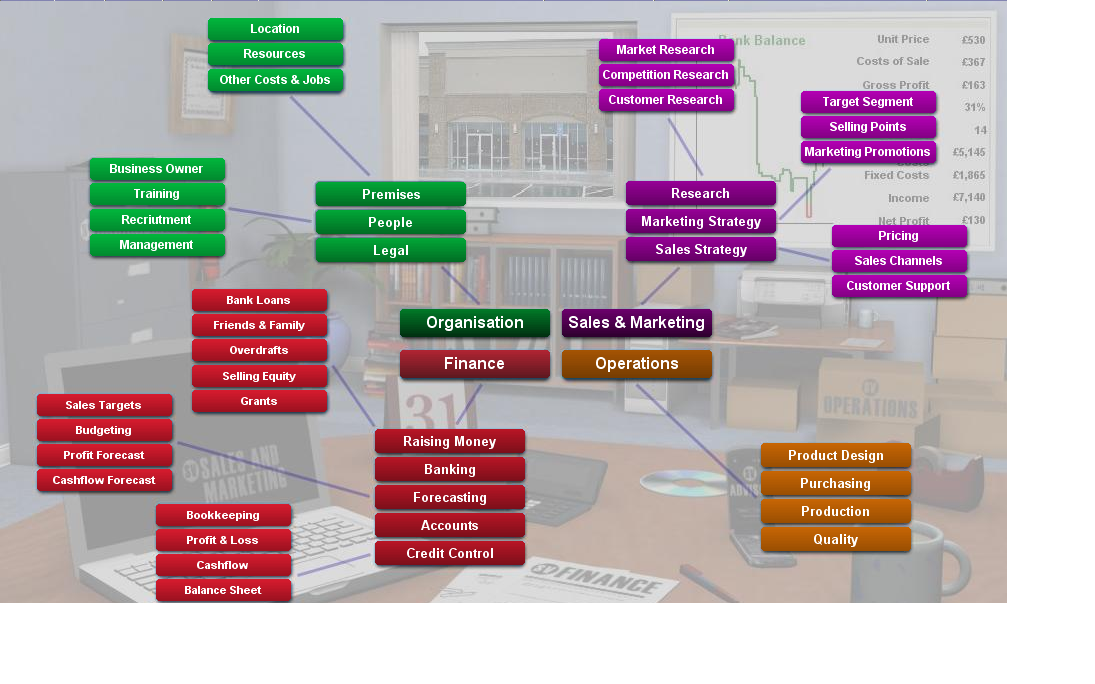 Nothing is left to chance in SimVenture. The simulation covers just about every aspect of business at a level of detail that never fails to surprise people who use the software.
Since SimVenture can be used repeatedly at many different levels, users learn by doing as well as through trial and error. The simulation accelerates and embeds personalised learning and makes teaching business and entrepreneurship, richer, more sustainable and ultimately highly fulfilling.
SimVenture is used all over the world in schools, colleges, universities as well as many commercial organisations. For more information, visit the website.